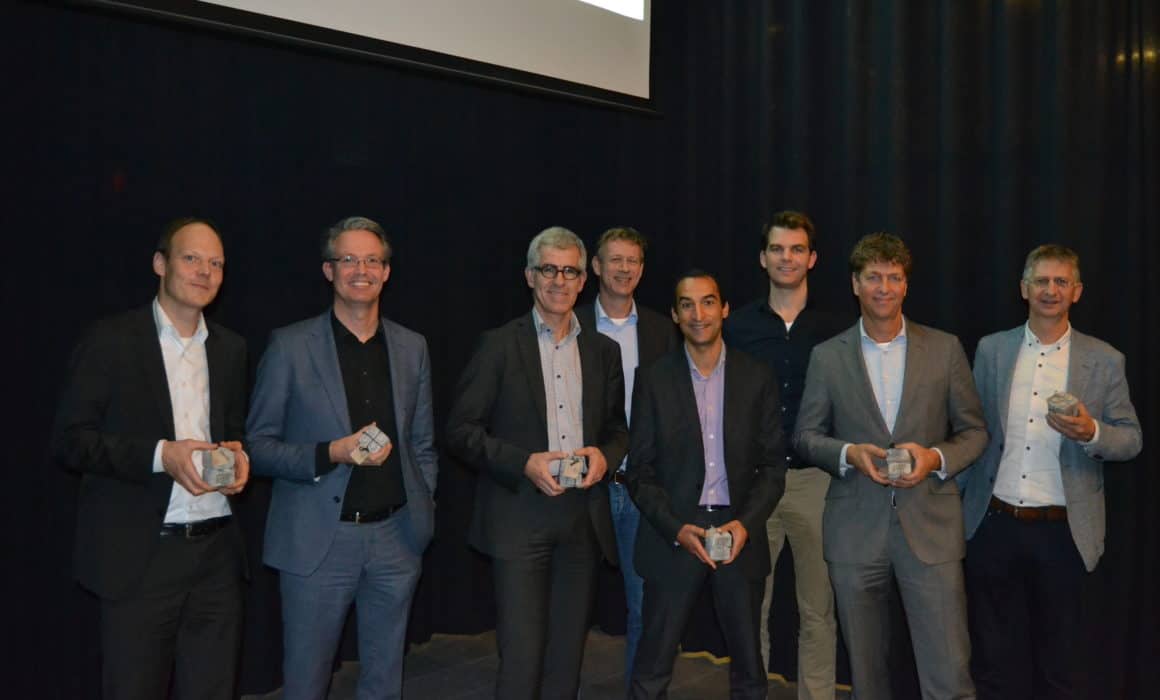 Our Director Omar Diallo has been invited by KOers in Eindhoven for their 40th anniversary – Lustrum VIII of the TUe – Structural Engineering department. KOers is a study association for students in Structural Design with about 300 member at the Eindhoven University of Technology (TU/e). The main goal of KOers is to complement the education of students and to bring them into contact with the business community.
We are honoured that Omar has been chosen to be one of the expert to inspire future engineers and an example of a success case study.During the Exhibition, Omar did a motivating speech to the university undergraduates about construction, design and the engagement between challenging structural engineering and the build environment.
Engineeria is always looking for exciting initiative in the educational environment because we believe in the importance of having new generations well equipped for the challenges of the future.
[/tatsu_column][/tatsu_row]