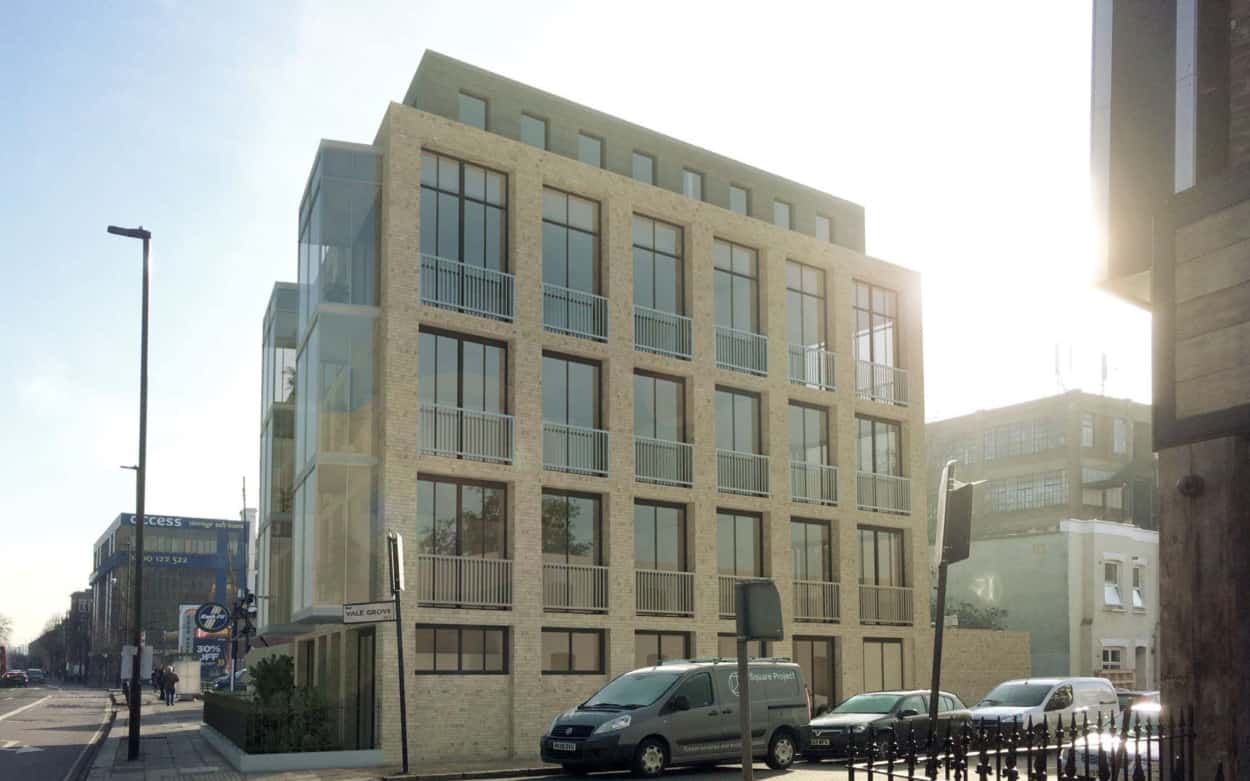 The projects consist of the demolition of an existing 3 storey vacant residential property and the construction of a new single storey basement and 5 storey residential building above. The residential part comprises of 2 x 1 bed, 7 x 2 bed and 2 x 3 bed residential dwellings.
engineeria has joined the team to optimise the structure by using the latest finite element software to ensure the reinforced concrete structure columns, walls and slabs are reduced to the minimum possible.
We reviewed the foundation, that was first assumed to be piled and suggested that a raft solution will be much more cost effective and provide "reduced noise disturbance" to the neighboring properties. We also suggested a cost efficient change to the perimeter permanent retaining walls, to be changed from steel sheet piling to contiguous piled wall to provide a "better" waterproof line of defence.