NORTHGATE SQUARE - CRAWLEY
---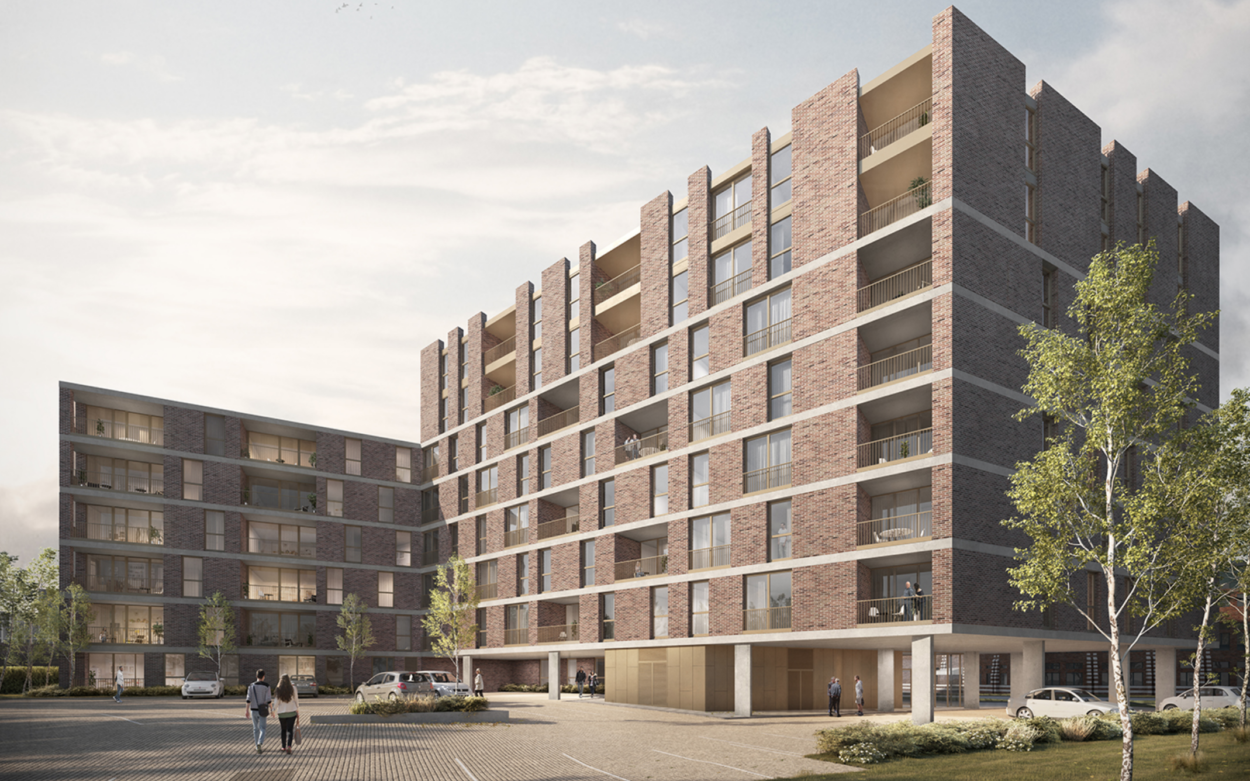 Engineeria worked pro-actively as part of the project team to meet a challenging design programme, consistently meeting ambitious deadlines to ensure that the structure was topped out 11 months after appointment.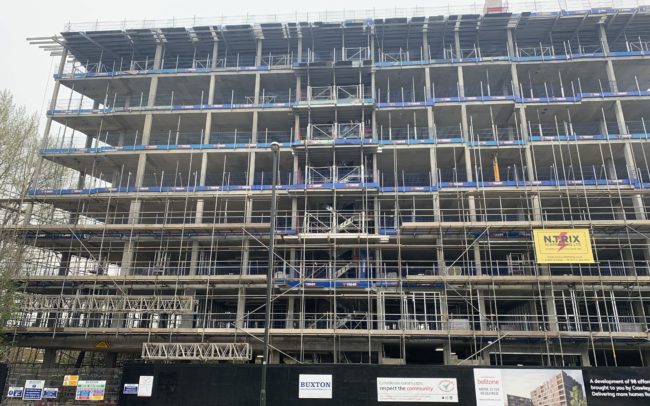 The project redevelops an underused car park in Crawley to create a high- quality mixed tenure scheme made up of 99 1- and 2-bed apartments.
An existing surface water sewer currently runs through the site and will be diverted to avoid the proposed footprint of the new building. The building will be constructed in reinforced concrete supported on piled foundations. Transfer structures were required to facilitate the final layout and also site traffic access beneath the building during site works.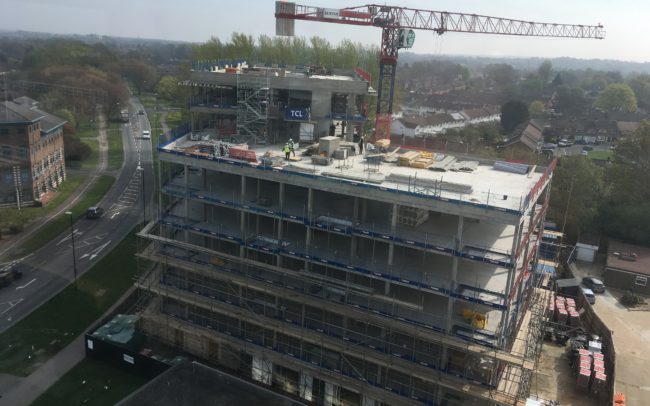 The massing of the block is broken into two distinct sections; six storeys at one side rising to eight at the other. The upper two floors of the building are strongly articulated and their form helps to reduce the perceived extent of the massing.