European Court of justice
---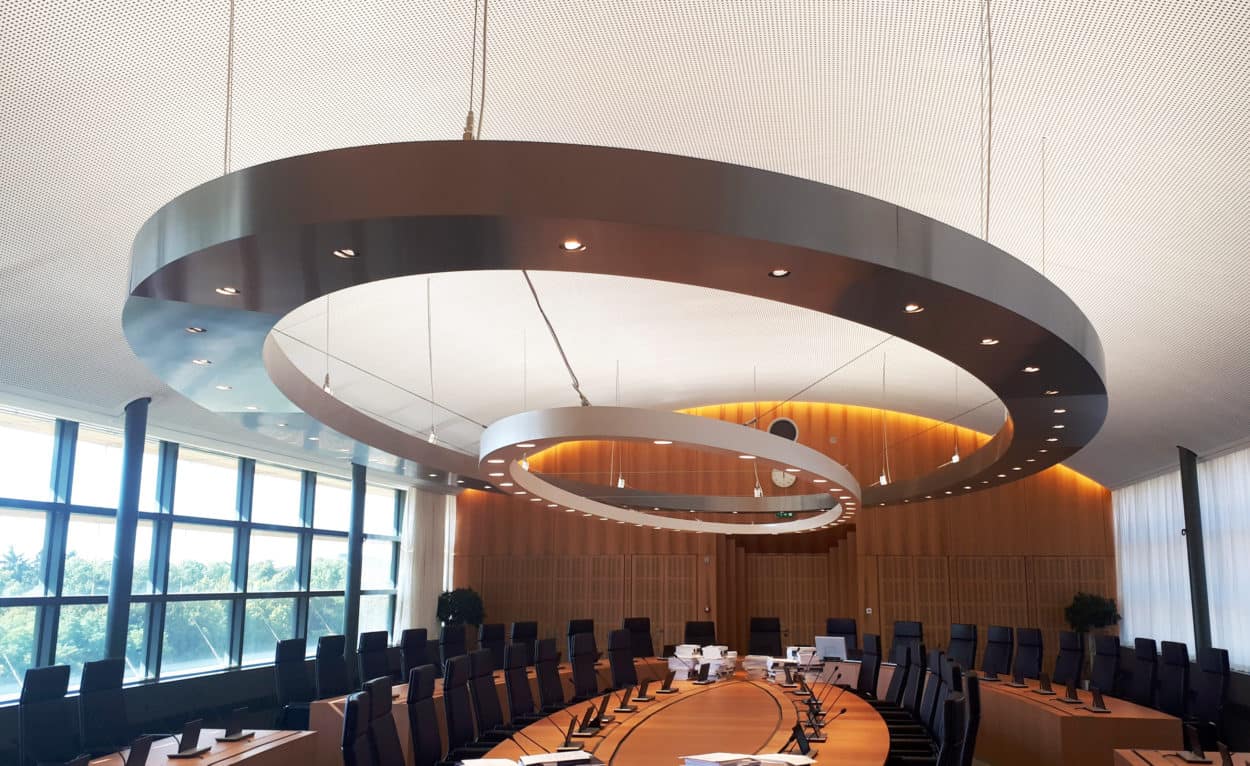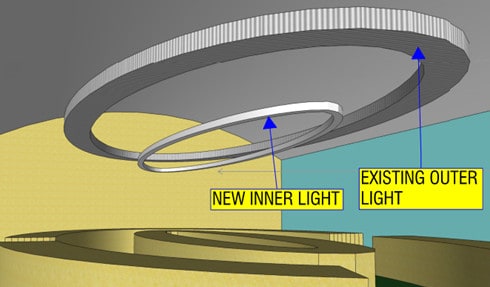 With the new light for the Conference Room at the European Court of Justice in Luxembourg, engineeria faced a new challenge: to carry out analysis and design of a new light to be supported by the existing suspended light.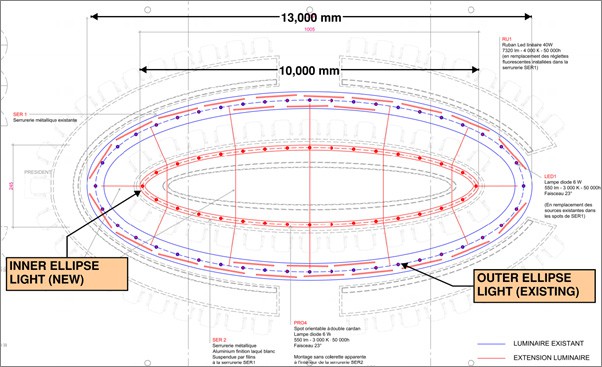 The existing light is suspended from the ceiling of the conference room by 12 vertical cables and the new light will be connected to the existing light by cables.  Engineeria proposed a new ring with a similar channel section to the existing aluminium light.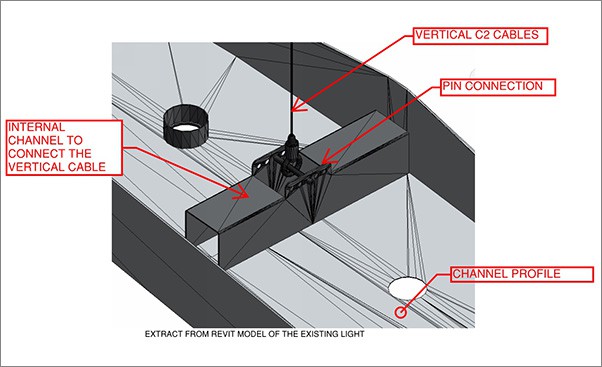 The new inner ring was connected to the outer ring by introducing new cables. In order to avoid imposing unnecessary torsions into either light structure, the cables were connected to others cables directly at the pin connection point so that the weight of the services and lights themselves are applied directly to the cables.